Digital Marketing & SEO Consultancy
Digital marketing is essential for any business looking to expand its online presence. My digital marketing services include Digital Marketing Consultancy, Digital Account Management, Social Media Marketing & Management, Search Engine Optimisation (SEO) Services, Website and Social Media Auditing, Digital Marketing Mentoring & Training and Content Marketing Consultancy.
I understand that every business is unique. That is why I offer customised packages and services that will increase website traffic, improve search rankings, and / or boost social media engagement. My approach combines innovative marketing techniques, data-driven strategies, and extensive industry experience.
If marketing isn't your specialty, or you simply don't have the time, I can handle all digital marketing requirements. Contact me now to learn more about how I can help take your digital marketing to the next level.
Newsletter Signup
Pop your email in below to stay up to date with the latest marketing, funding and business news.
I respect your privacy and will not share your email address with any third party.
Digital Marketing Mentoring & Training
Increase sales, enquiries, followers & visibility through Digital Marketing Mentoring & Training, which is tailored specifically for your business.
Digital Account Management
Customised monthly management packages to manage all of your social media accounts, as well as optimise your website.
Social Media Marketing & Management
Whether LinkedIn, Twitter, Facebook or Instagram, I will meticulously create a positive branded presence on each social media platform.
Digital Content Marketing Consultancy
Connect to your audience through blog posts, articles, infographics, videos, case studies, ebooks, images, emails, webinars, or social media posts.
Search Engine
Optimisation (SEO)
Navigation restructures, optimised website content, corrected tagging – ensure your website is fully optimised for Search Engine Indexation.
Website & Social Media Auditing
Indepth assessments of your business online- choose from a Website & Social Media Audit, a Competitor Audit or a UX (user experience) Audit.
Start a Conversation With Us Today..
My Experience
My name is Noreen Pickering and I have been working in the field of digital marketing since 1999. I am a highly experienced and well-respected digital marketing consultant with over 20 years of experience, bringing a vast wealth of knowledge and expertise to all my work. With a passion for providing insightful and creative solutions, I have honed my skills across a diverse range of industries and sectors.
My approach to each campaign is customised to fit the unique needs of each client, ensuring that their strategy is tailored to their specific goals.

I am dedicated to achieving outstanding results and delivering a cost-effective service that exceeds expectations. Clients are always at the centre of what I do, and my reputation as a perceptive, reliable, and resourceful marketer speaks for itself. Additionally, I have a proven track record of delivering impactful marketing mentoring and training to businesses across Northern Ireland, Ireland and UK, helping them to reach new heights in their digital marketing efforts- read more about me.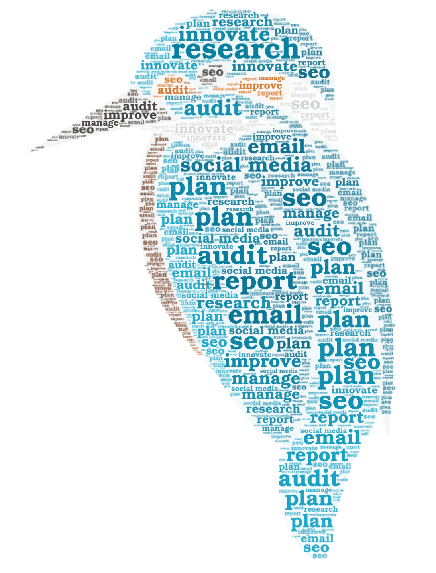 What Others Say..
Contact Me Today and See How I Can Help Your Business..
Latest from the Blog
Is your business ready to reach new horizons? Introducing the Trade Export Pathway from Intertrade Ireland, a comprehensive programme designed to support businesses in their export endeavours. Why export? Exporting businesses are proven... Read More