Do you celebrate International Cat Day, Croissant Day, or Talk Like a Pirate Day? There are many observance days worldwide throughout the year, but chances are, you probably don't acknowledge these days until you see your favourite brand posting about them- and then it's too late!
Whether you're looking for inspiration for your Instagram posts or need to plan your content on your blog, you've come to the right place.
Get inspired for each month of 2022 with lots of key dates that you can plan your content around or use to build your community.
Observance Days for 2022!
Observance days are a great opportunity for marketers to share content relevant to their industries, get involved in a movement, or simply generate more awareness.
Every so often, I need to research relevant dates for my clients- and doing this can be really time consuming! That is why I created a free downloadable social media holidays calendar with a list of dates and hashtag holidays to help develop your 2022 content.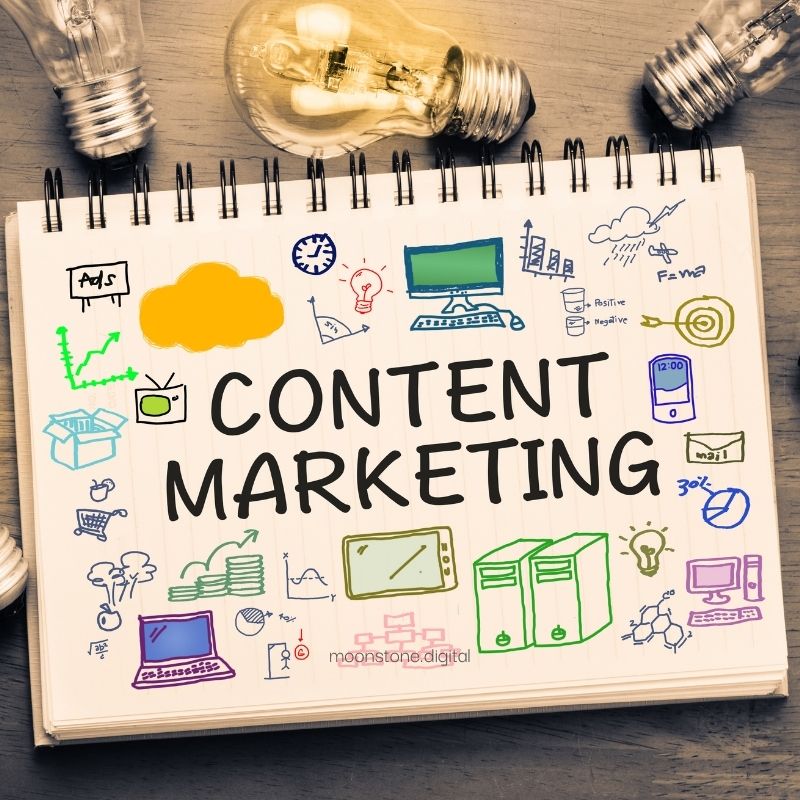 The Moonstone Digital calendar contains 2022's most significant dates, events, and holidays.
Why Use a Social Media Calendar for 2022
• Find out about relevant dates within your target market
• Incorporating some social media dates into your content strategy can help increase brand awareness of your business
• As marketers, planning a campaign around key dates like Mental Health Awareness Month can help you connect with online community
• You can create informative posts that will inspire readers and drive engagement
• You can plan future posts and campaigns based on Monthly or weekly dates
• A social media content calendar will keep you motivated and will help you stay on track!
But remember – choose dates that are suitable for your brand or sector, don't just post for the sake of it.
What Days to Celebrate
Before you go and start writing up hundreds of posts for every conceivable date, it is crucial to understand what dates you should use.
• Do some research into dates
• Do you know the reason for the marked date?
• Does it mean what you think it means?
• Is there any way that negative associations could be tied up with your brand?
The list of dates within the document isn't exhaustive and these dates and hashtags may still be subject to change (do let me know if any dates are incorrect!). But I hope this document is a great resource for marketeers and content planner to help them plan their content for 2022.
Like / don't like it? Let us know what you think- and let us know what other types of marketing information you think we should put together!